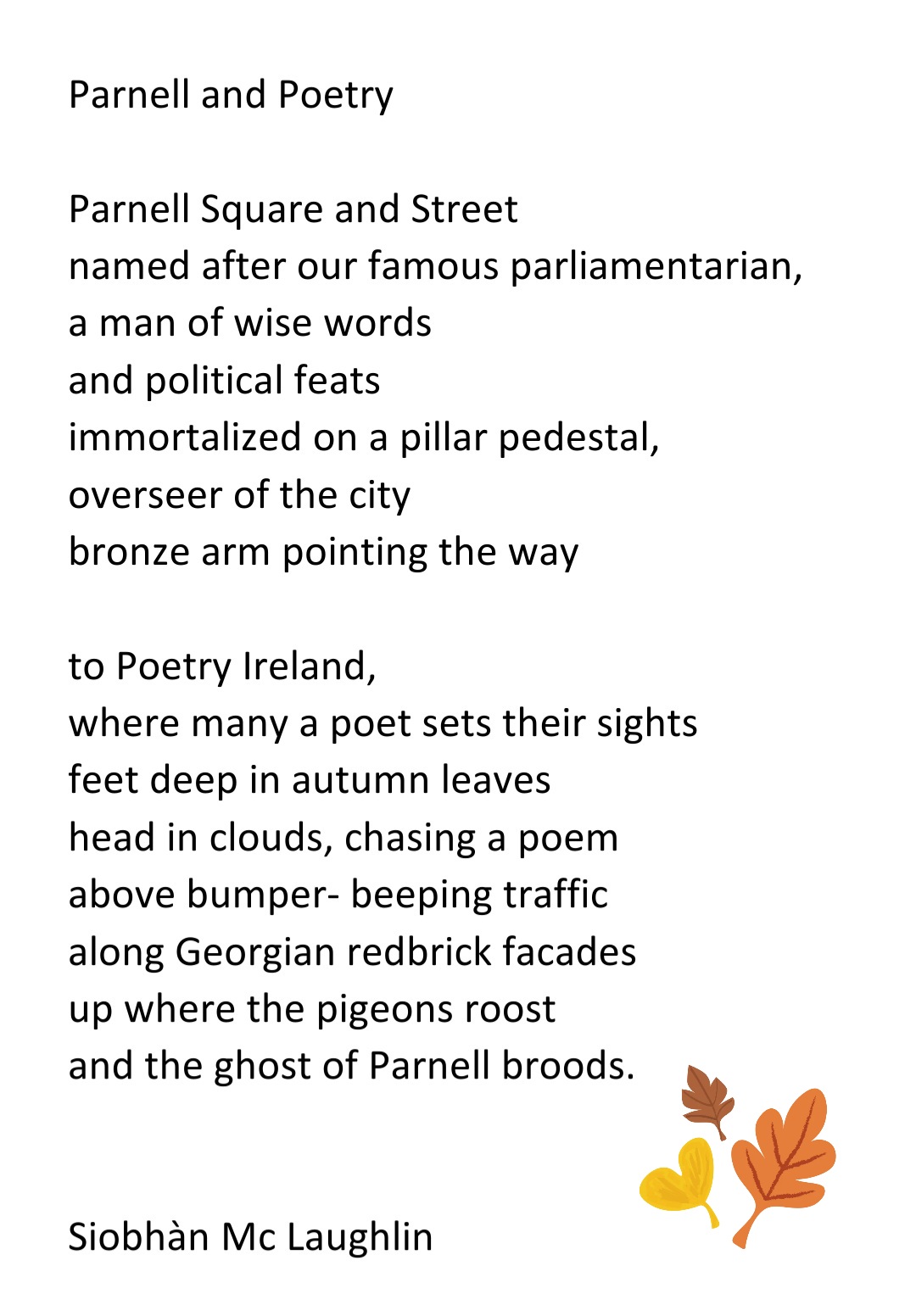 P is for Padraic Pearse
And his brother Willie
At home I see you in my tea leaves
Walking in the rose garden
Chatting until sunrise
There in the park of St. Enda's.
-Kathryn O'Boyle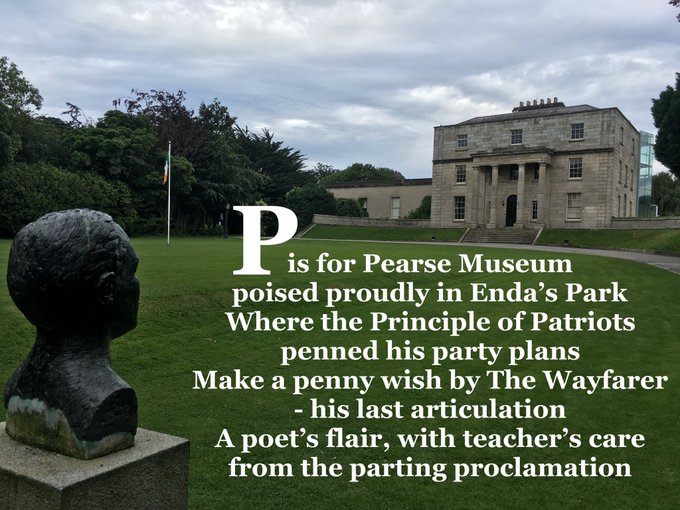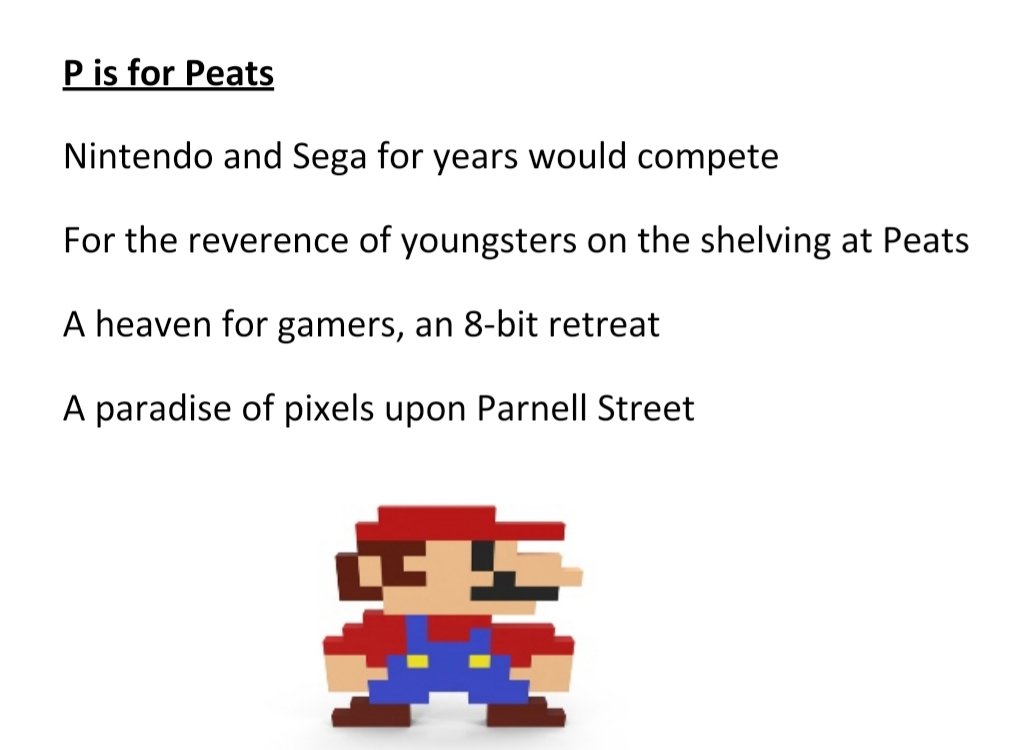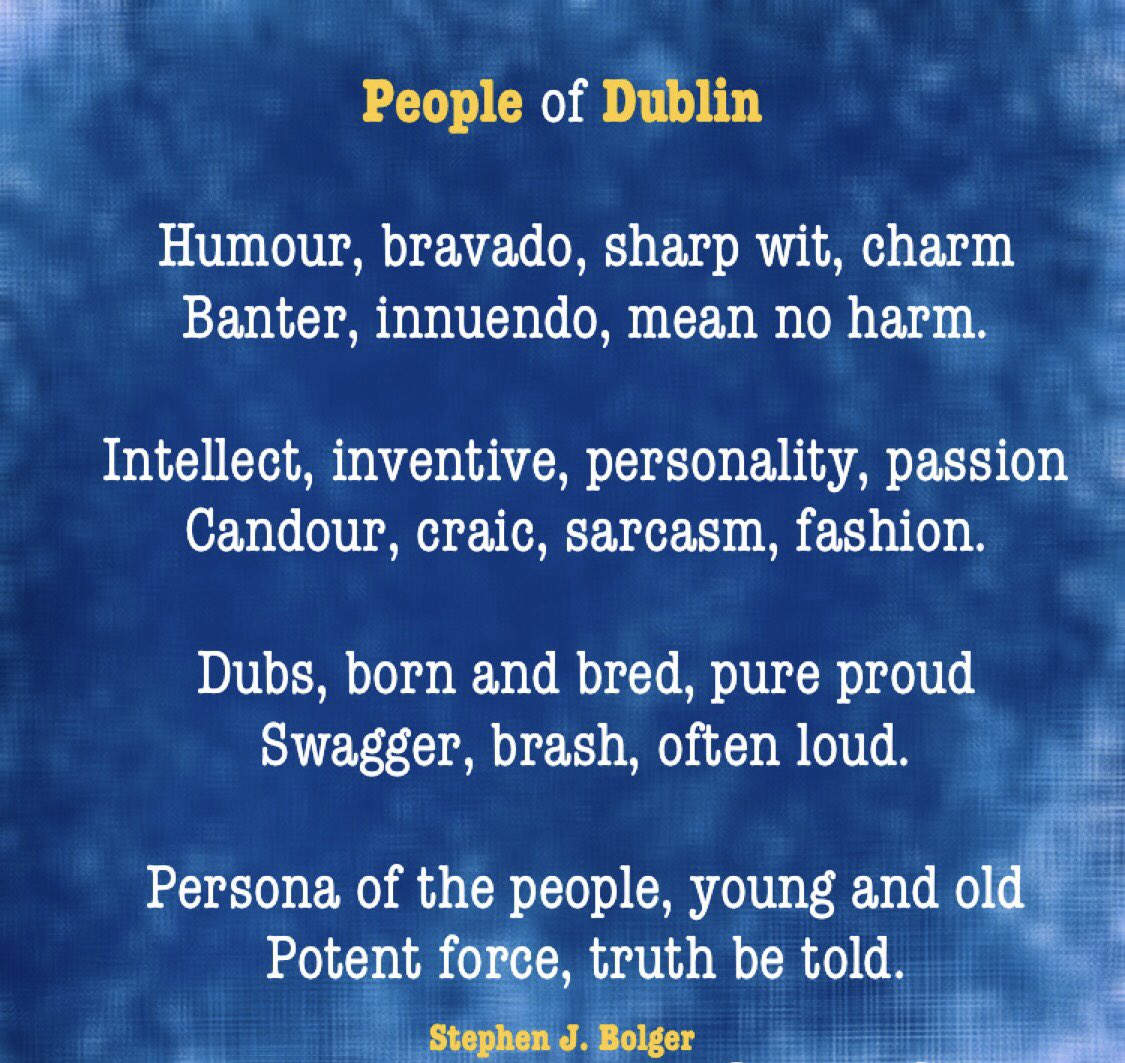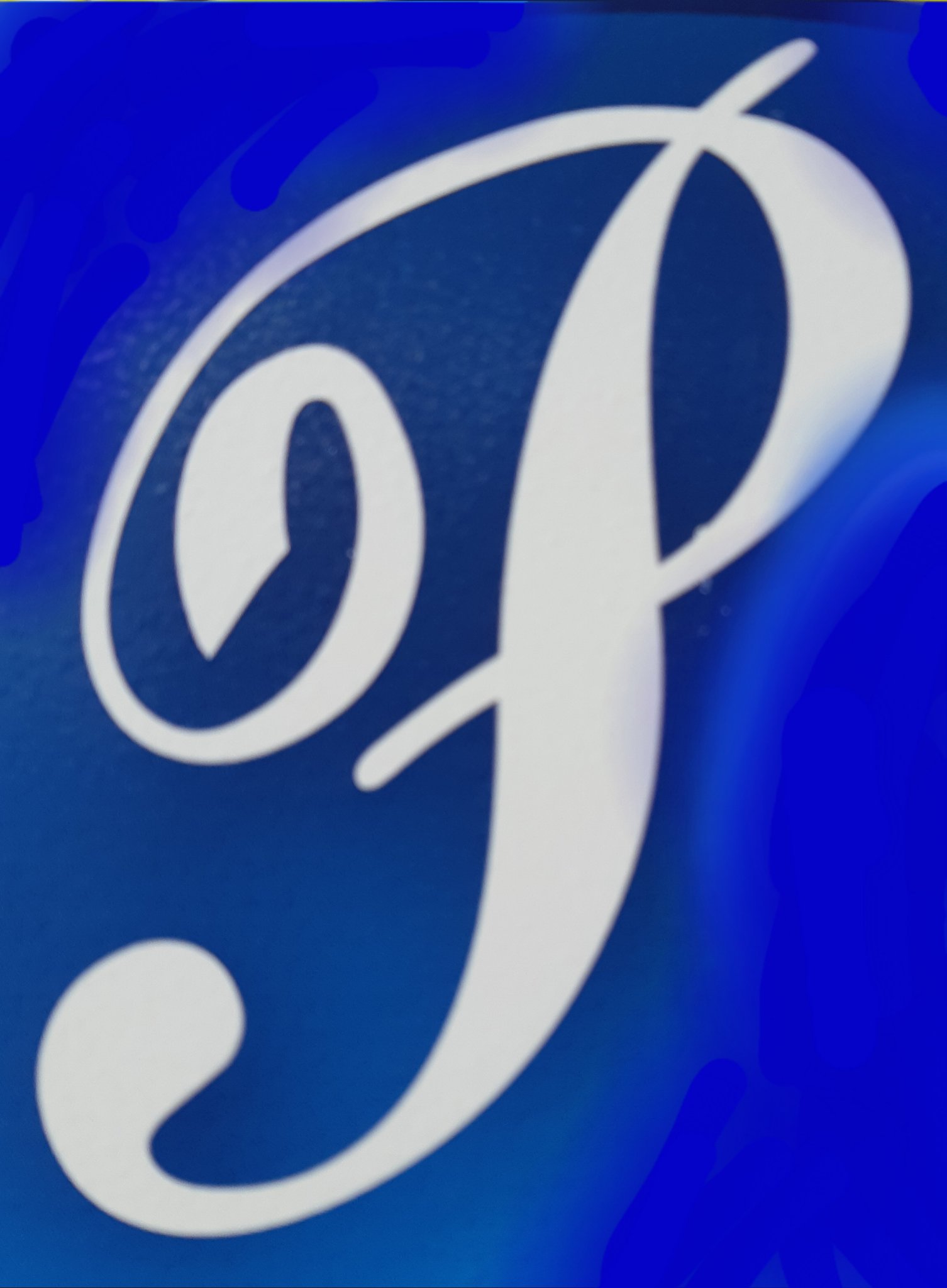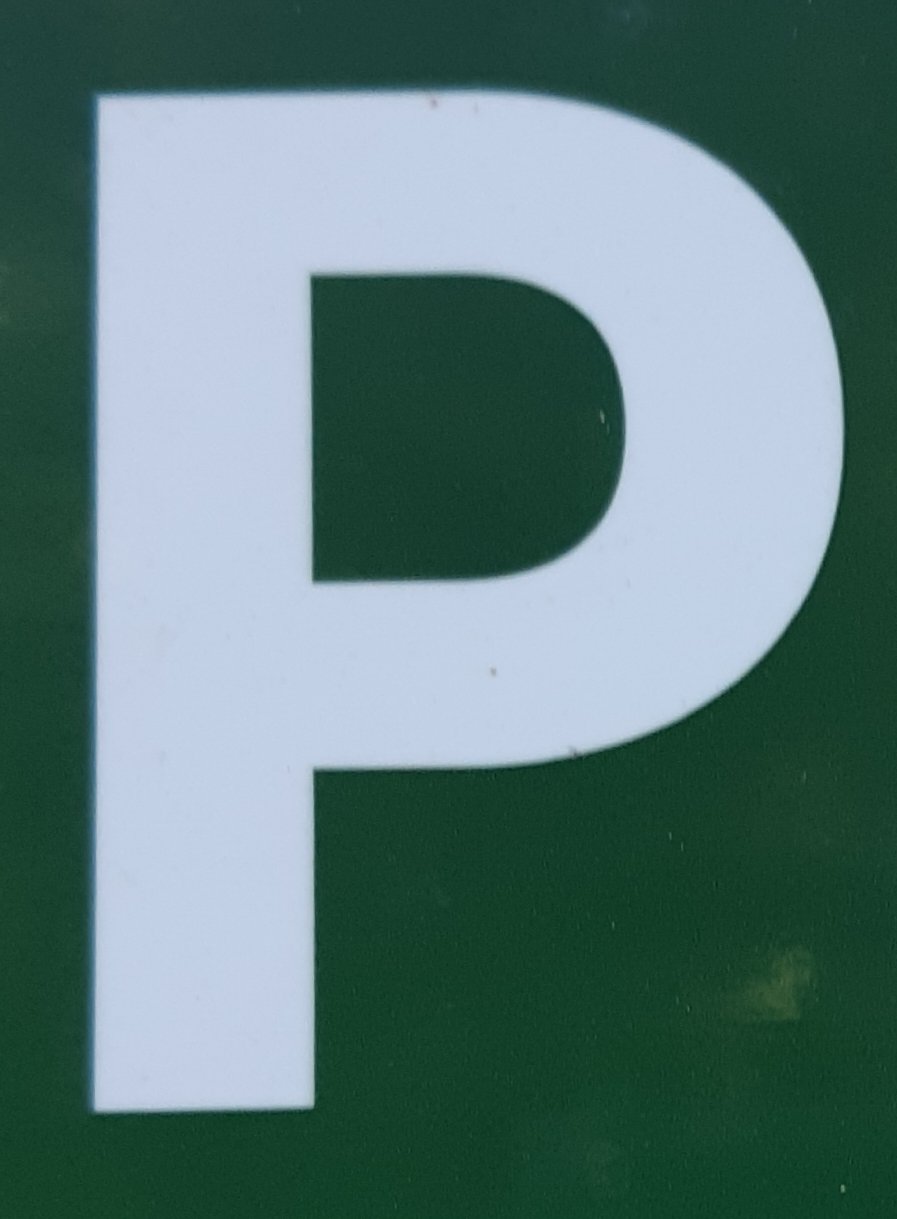 P's for Percy Place, where Huband Bridge is ornamental,

And Beckett's Dad built houses three so Sam could live on rental.

– Catherine Ann Cullen
P for Phil Lynott from band Thin Lizzy.
He may look thin and
His statue is grim
But they call him Lizzy
And I am a dizzy
Because he's called Phil Lynott.

– Kathryn O'Boyle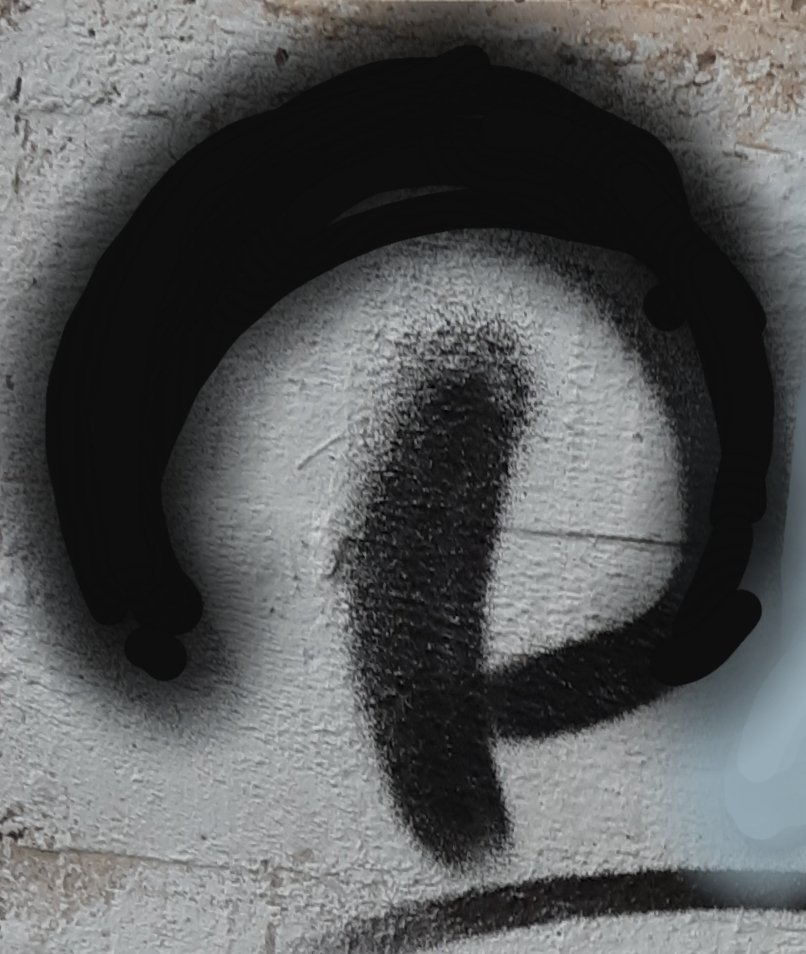 P is for the Phoenix Park, from Papal Cross to portaloo,

An alphabet onto itself, with A for Áras, Z for Zoo.

– Catherine Ann Cullen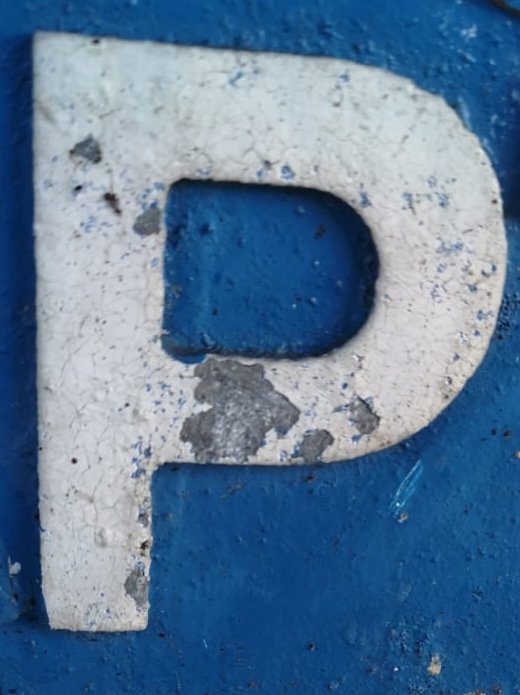 When Dublin's pigeons fly over the city

Are they looking for a way

To startle the next unsuspecting tourist,

Here on a flight for the day?

– Eoin O'Mahony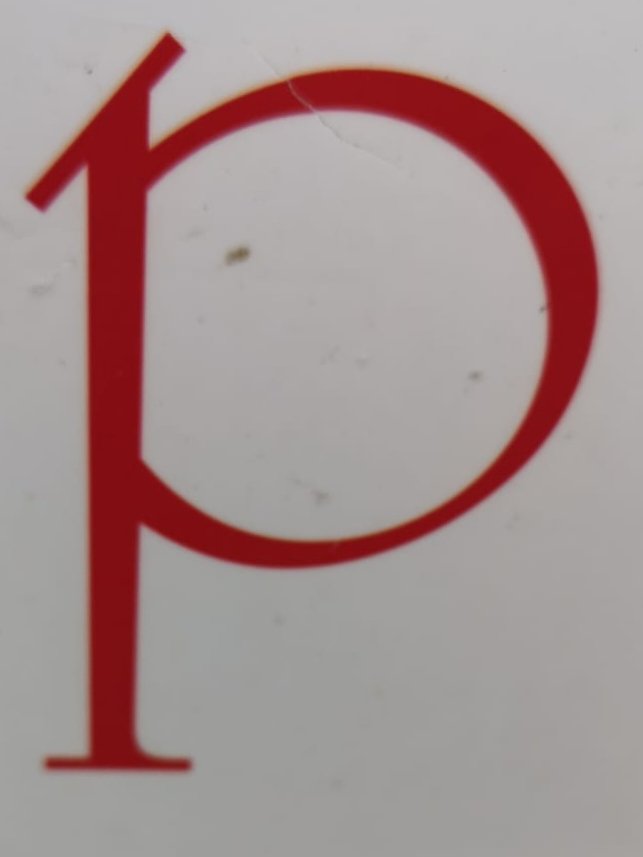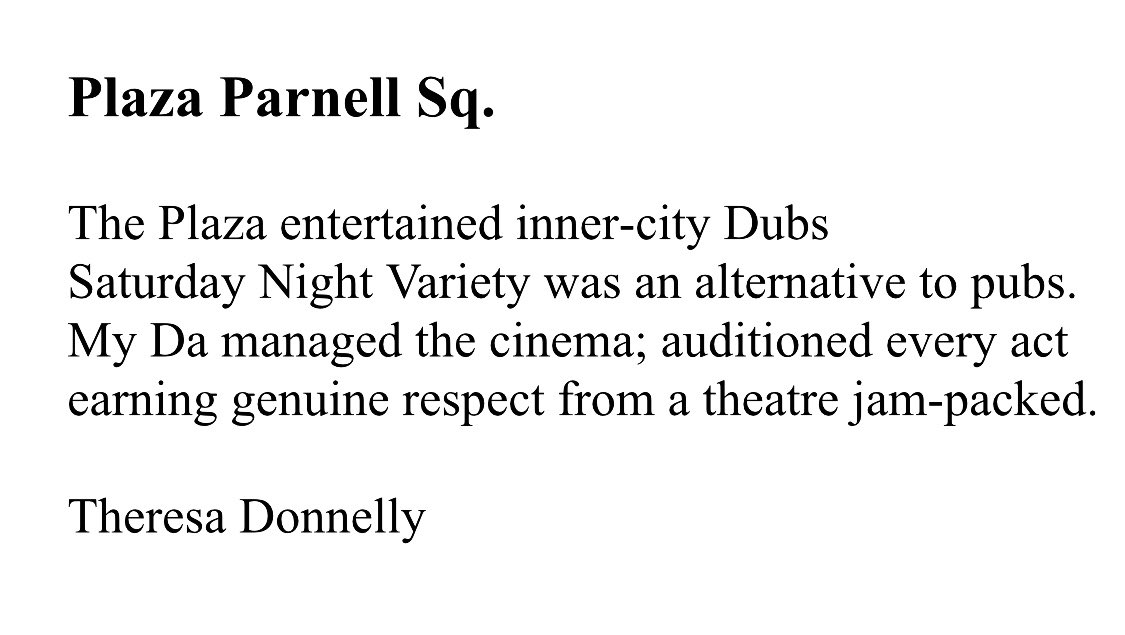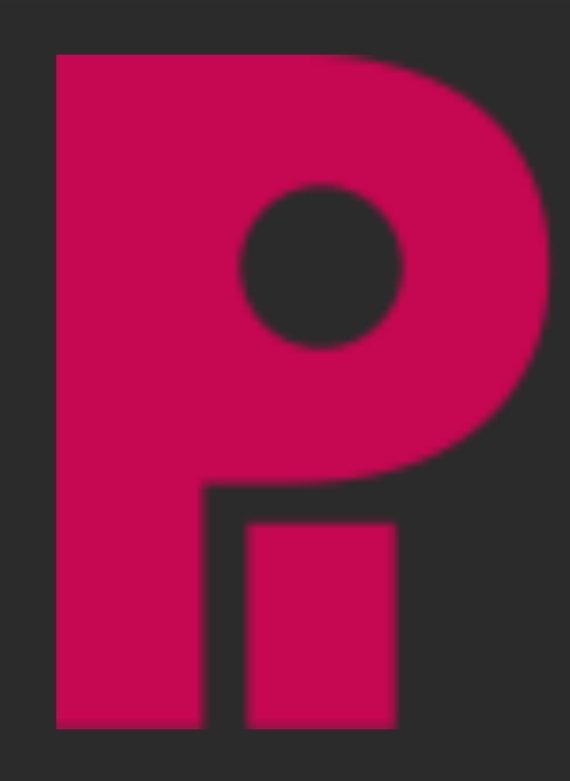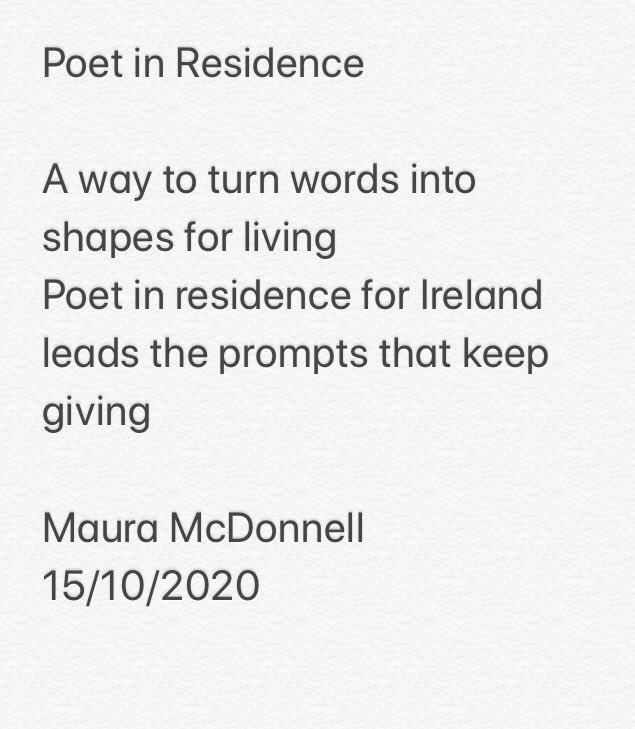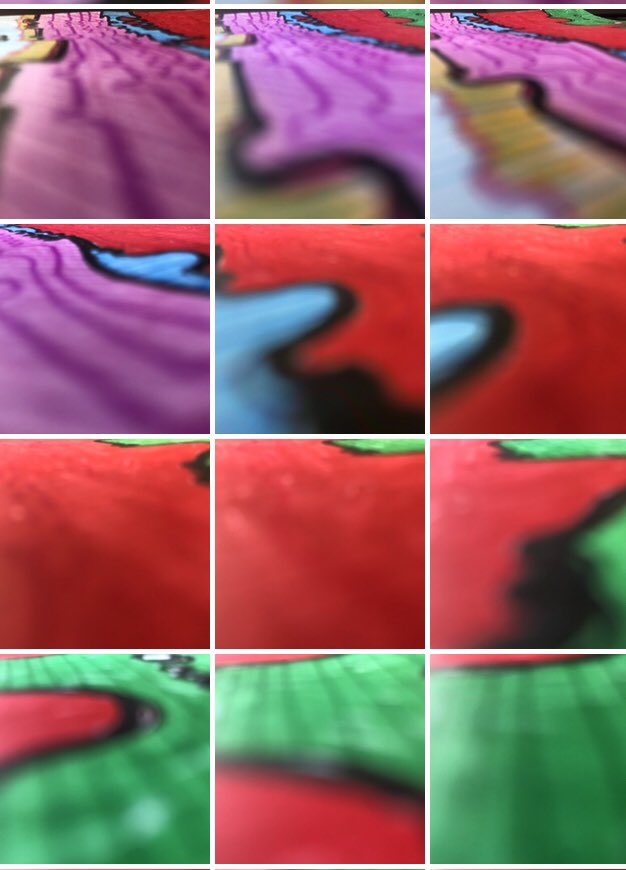 P is for a perfect reading in Poetry Ireland on Parnell Square A lovely evening a few years ago now.

– Anne T Sheridan
Poetry Ireland's patronage for poets is proffered from their place at 11 Parnell Square,

Where plans are in place

for performance space

and to house the Seamus Heaney Working Library there.

– Mary B Shannon
Wow Poolbeg:

stretching the neck above the passengers heads

standing on the toes just for them

through out the DART window the two yellow chimneys

cut the brackish air of the Poolbeg bay

– Arjuna Cecchetti
Portobello: first house, first love, many firsts

reborn in memory's explosive starbursts.

– Karen J McDonnell
The President's residence, Phoenix Park, is surrounded by an alphabet of trees,

Beneath a canopy of ailm, beith, coll agus dair enjoy the silent falling leaves.

– Mary B Shannon